Lower-Alcohol Wines
The alcohol-by-volume (ABV) in many wines has been on the rise in recent years thanks to hotter climatic conditions and consumer preferences. While average ABVs used to range between five and 13 percent, wines often now explode up to 15 percent or more.

Enter many of the classic lower-alcohol wines, which are not only great values and dovetail nicely with the recent uptick in concerns about wellness.

"Low alcohol wines [less than the standard 12 to 14 percent ABV] tie into the general health and wellness theme and are gaining in popularity among consumers watching their caloric intake, as the alcohol itself is the primary calorie contributor to wine," shares Eric Hemer, senior vice president and director of wine education at Southern Glazer's Wine & Spirits. "A standard glass of dry white or red wine contains approximately 120 calories, according to Webmd.com."

Some of the best-known, low-alcohol wines include some domestic and imported dessert wines and Riesling, produced in Germany and elsewhere. Enjoying these types of wines in the heat, and in general, can pack less of a punch for your customers who enjoy wines with—and without—their meals regularly.
The best of these wines come from regions where the climate is cool.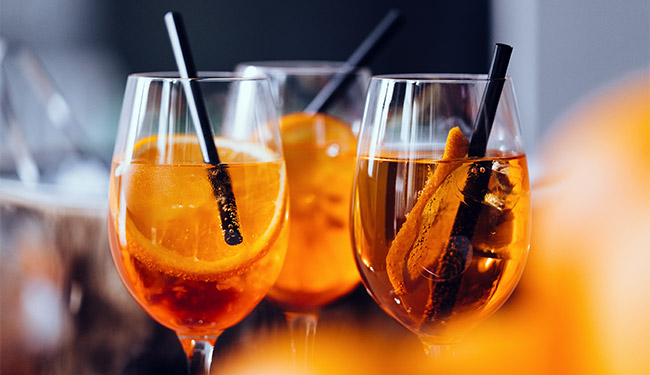 Where lower-alcohol wines are produced
The best of these wines come from regions where the climate is cool. Many of these regions—such as those in France and Germany—also have moderating climatic factors such as high elevation or cool winds that blow from neighboring bodies of water. Lower-alcohol wines can vary greatly, as many of them have refreshing acidity, while others are quite sweet.

German Riesling and the Italian dessert wine Moscato d'Asti are great examples of very different styles of low-alcohol wines. Wines like Moscato tend to be sweet since there may be leftover sugar in the wines after the desired alcohol level is reached during vinification.

Other great examples of low-alcohol wines include a wide range of Rieslings, some whites from the Loire Valley of France. Spanish Albariño and Italian Soave also fit the bill.

Another reason some of these wines may be less sweet is that they are often produced from grapes with lower sugar levels. Often these grapes are picked a little earlier in the season to ensure that they maintain lower alcohol levels.