As the changing leaves scent the air and cozy sweaters ward off the autumnal chill, it's time to move away from the crisp whites of summer. While wines never truly go out of season, try recommending something new to your customers and guests that pairs with hearty fall flavors and relaxed evenings around a crackling fire.   
Trend: Rosé

This year, many consumers spent the summer drinking Rosé and, if we've learned anything in the past couple of years, it seems Rosé isn't going anywhere. People customarily choose heavier wines when they choose heavier outerwear, but if you want to continue drinking pink into October and November, feel free – you won't be alone. Restaurants and wine shops will reduce their Rosé selections for the Fall, but won't eliminate them completely.
Italian Rosé

Italy's top grape, Sangiovese, is one of the most under-appreciated rosé grapes out there. In Italy, these wines are usually labeled as "rosato" which is the Italian way of saying "pink." Sangiovese is bold enough as a variety to handle a variety of foods that normally would be problematic to pair with wine. Its notes of tart cranberry, strawberry, cherry, and herbs make it a great pairing for spicy Asian food, and naturally, pizza and pasta.
Zinfandel
Zinfandel is a bold, fruit-forward red that's loved for its jammy fruit and smoky, exotic spice notes. The baking spice notes may make it THE perfect wine for fall. If beefy, slow-roasted short ribs are on the menu, Zinfandel is the perfect accompaniment.  Spaghetti and meatballs, baked sausage and ziti, or classic lasagna also call for a bold, fruit-forward Zin.  Actually, any meat and tomato sauce dish makes for the ideal fall pairing.


Trend: Pinot Noir

Chardonnay is still the most popular grape variety, which means that many wine drinkers will return to the rich, heavily oaked styles they temporarily abandoned for Summer. Cabernet Sauvignon and Red Blends (yes, according to Nielsen, that's a grape variety) are undeniably popular, but many people are not yet ready for the wine equivalent of a down parka. Oregon Pinot Noir has been trending for a long time. Oregon was the number one region for volume and value growth last year. Pinot Noir is now America's fifth-most popular grape variety, and Pinot Noir is the wine equivalent of a leather jacket. It's perfectly transitional, perfectly classic, and perfect with Thanksgiving dinner. Cabernet Franc, a lighter-bodied relative of Cabernet Sauvignon is also gaining traction. Cab Franc may not reach hashtag status in the Fall of 2022, but it's growing.
California Pinot Noir 
California Pinot Noir is typically rich, fruity, and lush in style. The ample sun and controlled temperatures make it easy for winemakers to pick at the perfect moment when ripeness is optimal. Besides brooding rich fruit flavors, many of these wines have subtle allspice undertones from aging in imported French oak barrels.
A very versatile wine given its higher acidity and lower tannin, think crispy-skinned pork roast or duck and earthy mushrooms for that perfect pairing of food and wine.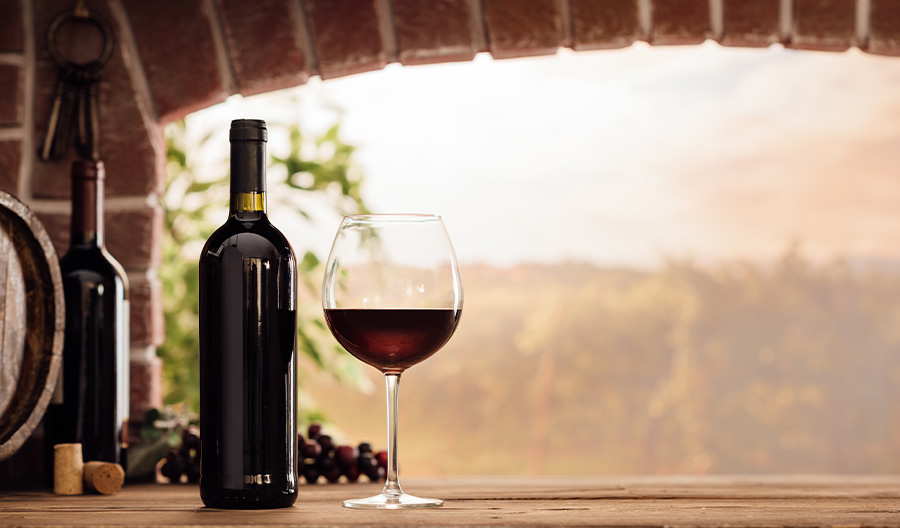 Trend: Lighter-Bodied Reds

As more and more headlines vilify alcohol, "Lighter" and "lower alcohol" are descriptors that are starting to resonate with health-conscious millennials. Body and abv are fundamentally linked, so it makes sense that lighter-bodied reds – like Pinot Noir and Cabernet Franc - will continue to increase in popularity. Also noted by several sources, Americans are drinking less volume and opting for better/more expensive wine. So, not only will people drink more Pinot Noir this Fall, they will be willing to pay more for it. Adding a high-end Pinot by the glass, or improving your current selection seems wise.


Trend: Chilled Red Wine

Given America's preference for red varieties and the staying power of Rosé, there is one more trend to consider. What do we do when we want to keep reds refreshing but increase flavor intensity? Chilling red wines is a trend – still a dark horse trend perhaps, but definitely a trend. 55° is ideal for a chilled red, so keep them on top of the ice. Bold, tannic reds like Cabernet Sauvignon and Barolo are not at their best-served cold. This is a job for lighter wines with lower alcohol, lower tannin, and a lot of bright red fruit. For example, Beaujolais is the OG chilled red. Since premiumization is also a trend, there is no need to limit yourself to the Nouveau styles. Beaujolais Villages and the lighter Beaujolais Crus (such as Fleurie and Brouilly) are delicious with a slight chill. That's not all. Cinsault-based blends from France or South Africa, Valpolicella Classico, Sicilian Frappato, Rioja Jovens, and many Pinot Noirs are well-suited to this trendy treatment. 
Whether your customers and guests prefer red, white, or rosé there is a wine you can recommend that they will enjoy this fall.