September 15 to October 15 is Hispanic Heritage Month, when we pay tribute to the Hispanic American community and their essential place in our national history. Chosen to encompass the independence anniversaries of several Latin American nations, including Costa Rica, El Salvador, Guatemala, Nicaragua, Mexico, and Chile, this national observance began in 1968 as a week-long celebration recognizing the contributions of Hispanic Americans. Since then, Hispanic Heritage Month has provided an opportunity for Americans of all backgrounds to learn more about the Hispanic community's diverse traditions, culture, and accomplishments while honoring their impact on the country. 
For on- and off-premise businesses, Hispanic Heritage Month offers a wealth of opportunities to honor this vibrant community and promote the many ways it has contributed to the beverage alcohol industry. After all, some of the most popular products and cocktails come to us courtesy of the Hispanic community— including tequila, mezcal, and rum; and margaritas, mojitos, and piña coladas, just to name a few.  
If you're looking for ways your business can join in the celebration and uplift the Hispanic community, you've come to the right place! Here are some ideas to get you started:  
Promote Hispanic-led brands
Educate yourself, your team, and your customers on the Hispanic-led brands and products your store or bar offers. And don't stop at just learning the brand names. Dig into the products, processes, and—most importantly—the stories behind them and their creators. You can also:   
Dedicate shelf or menu space to Hispanic-led brands.    

 

Intentionally and strategically market these brands (think featured cocktails, tailored wine/spirits lists, special product promotions, etc.).   

 

Interact with and highlight these brands and products on social media (liking, sharing, and posting go a long way).   
If you need to expand your Hispanic-led product selection, use click here to check out some that we offer. While you likely already have staples like tequila, rum and mezcal, don't overlook lesser-known options like pisco and cachaca. Now is the perfect time to shine some light on underappreciated spirit styles.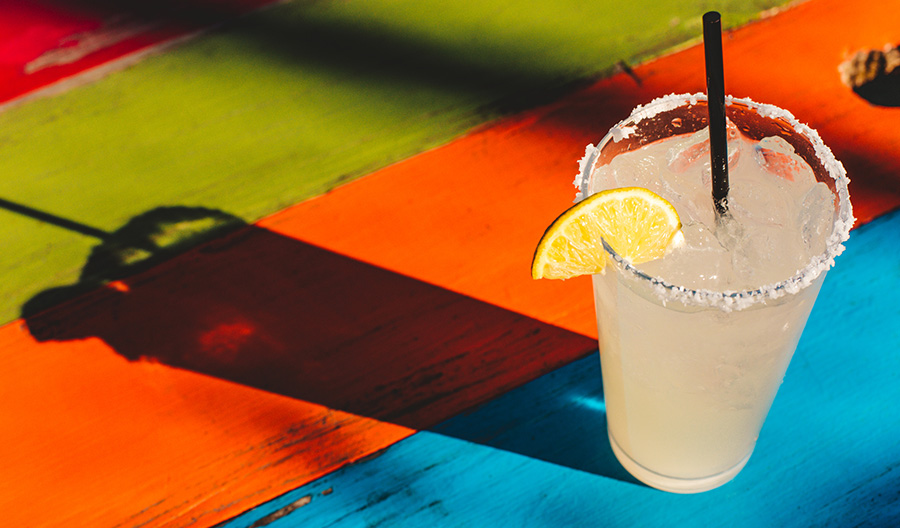 Host or participate in cultural events
There are so many fantastic (and fun!) ways to celebrate Hispanic heritage. Host a dedicated tasting of Hispanic spirits or a mixology class creating Latin-origin cocktails. Hire performers and put on a themed event complete with signature cocktails and authentic dishes.  Gather your employees and set up a tent at a local festival or sponsor a community cultural event. There's no shortage of events and opportunities to engage and educate your local community; just remember, the more authentic the experience, the better! 
Partner with local Hispanic-led companies
Teaming up to cross-promote Hispanic Heritage Month with a local Hispanic-led business has so many potential benefits. Both sides save money by sharing costs. It raises visibility and support for the community while offering exposure to a customer base you might not previously have had access to. And it also opens the door to new partnerships, expanding your network and helping to build long-term relationships.  Many communities have a Hispanic Chamber of Commerce or local Hispanic business associations, if you're unsure of where to start in your search for potential partners.  
Support community organizations
There are many local, regional, and national organizations that support and advocate for Hispanic and Latinx communities. And there are tons of ways your business can support their work. For example, you could donate a portion of sales of a particular product or cocktail throughout the month (or year-round) to a dedicated organization or cause. Alternatively, you could organize a fundraiser or donation drive and offer to match customer contributions.  
If you prefer to donate your time, put together an employee team to volunteer or attend a local organization's event. You can also promote community activists' efforts on your social media channels, or offer your space after hours for group meetings, workshops, events, and more. Just make sure you do your research and look to these groups, activists, and members of the community for guidance on what support is needed most.     
By uplifting Hispanic-led brands, hosting authentic cultural events, collaborating with local businesses, and supporting community organizations, your business can actively participate in Hispanic Heritage Month, honor the heritage and traditions of Hispanic Americans, and create a more vibrant, united, and culturally enriched space for all patrons.