From the start in the founder's kitchen to becoming Oregon's top-selling wine brand, A to Z Wineworks has been on a mission to offer dependable, quality wine accessible for all. 
Acrobat wines are the result of determination to handcraft Oregon Pinot Noir and Pinot Gris of the highest quality. At the heart of these wines is the love of pairing an honest wine with casual meals and gatherings. Acrobat should always be an effortless selection – a wine that consistently pairs in every way with our lives. 
Continuing in the stylistic tradition to which Argyle has remained true for decades, the winery is recognized for making graceful and complex sparkling wines, along with vibrant and impeccably balanced Pinot Noirs, Chardonnays and Rieslings.
True to the very essence of Oregon's pioneering spirit, Battle Creek Cellars is built on a foundation of rugged elegance and unconventional sensibility. Their wines are crafted to showcase the simple approachability, dedicated farming and winemaking and a transparency of terroir we work into every bottle. 
Cloaked in a thick forest and surrounded by miles of untouched land and natural biodiversity, Benton-Lane is a 317-acre estate with only 141 acres planted to vineyard. Their vines sit within the valley fog-line and below the windy hilltops, so the estate enjoys milder weather than in the Northern Valley, yet still benefits from the same well-drained earth. 
Browne Family Vineyards is a family-owned winery committed to world-class wine production in the heart of Walla Walla, Washington. Every decision made  reflects a commitment to premium Washington State wine of exceptional quality and assures cellar-worthy vintages that stand the test of time.
Domaine Serene's six distinct estates offer a diversity of clones, rootstocks, microclimates, slopes, and elevations that add distinguishing complexity and elegance to their Pinot Noir and Chardonnay.
Elouan, the result of California winemakers venturing up to Oregon, one of the world's renowned Pinot Noir regions. The goal: to produce Pinot Noir with depth of flavor, vibrancy and suppleness.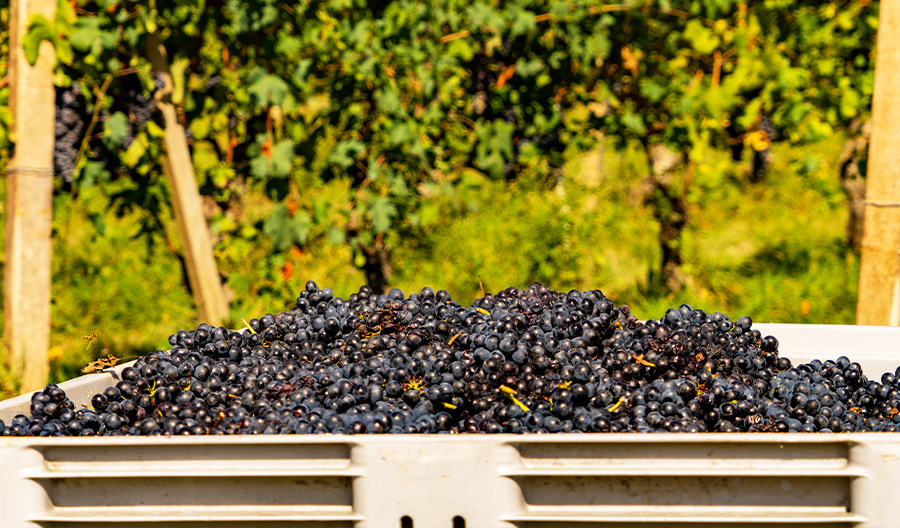 Erath wines are an expression of the land that the winery has cultivated for more than 40 years, longer than any other winery in the Dundee Hills of Oregon. The red, iron-rich Jory soils, combined with gentle breezes and warming sunshine of a marine climate, have bestowed upon Dundee a terroir of note. 
Firesteed is dedicated to producing distinctive wines showcasing select vineyards spanning Oregon's most desirable winegrowing regions.
Loacted in the Dundee Hills of the Willamette Valley, The Four Graces produces elegant and complex wines from sustainably farmed and well-tended vineyards. 
Founded in 1991 by the King family with a deep commitment to sustainable farming, King Estate is the largest Biodynamic® certified vineyard in North America.
Panther Creek maintains partnerships and contracts with some of the most iconic vineyards in Oregon, including Kalita, DePonte, Lazy River, and Carter. The breadth of sites allows them to craft wines which express each vineyard's unique terroir.
With its diverse topography and rich terroir, Oregon provides the perfect palette from which to compose wines of elegance and balance. Primarius is a wine made for the people, by the hearts and hands of the people who know Oregon Pinot best.
Located in the heart of the Willamette Valley, Westmount's namesake vineyard has over 100 planted acres and over 110,000 vines. Westmount's vineyard team focuses on sustainability and quality because great wine is made in the vineyard.