Whether you describe these wines as "real," "raw," or made with "minimal intervention," natural wines have created an outsized amount of noise for their relatively small market share. Be it their anarchic nature, message of environmentalism or an ever-growing cast of quirky, passionate winemakers, natural wines have tapped into a new kind of wine drinker. Yet, for some of the same reasons natural wines are appealing, they can also confuse consumers.
We cut through the chaos to teach you everything you need to know about natural wine by answering the most common questions.
What is natural wine?
While no official definition exists, natural wine is considered to be an approach to winemaking both employed in the vineyards and the cellar, and certain commonalities can be found between most producers. Biodynamic, organic and/or sustainable farming practices outside the winery are carried inside and applied to the winemaking process with little to no chemical or technological manipulation.
These wines are fermented spontaneously with native yeast. None of the winemaking additives allowed by U.S. law are used in the process, except for a small amount of sulfur before bottling, if needed for additional stabilization. Wines are bottled unfiltered and unfined (steps meant to clarify wine by removing dissolved solids). New oak is generally rejected because of the flavors it imparts on the wine, as is any other technique that significantly alters the wine's makeup.
It's this hands-off approach in the winery that sets natural wines apart from organic and biodynamic bottlings.
Because of the high-risk nature of crafting wines without intervention, and labor-intensive techniques (hand-picking, foot crushing, basket pressing, etc.), natural wines are often made in very small quantities.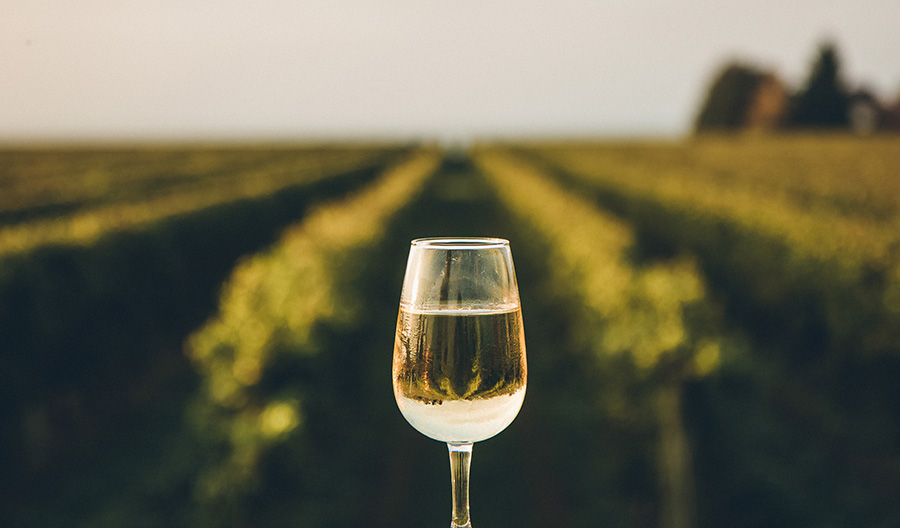 Why has natural wine suddenly exploded in popularity?
Natural wine may seem like the latest trend in drinks, but its recent boom has been building for decades.
It started in France during the late 1980s as whispers in Parisian wine bars and experiments in the vineyards of Beaujolais and the Loire Valley. Disillusioned by what some saw as an increase in industrialized, overly mechanized, and homogenized wines of the post-World War II age, a number of winemakers began making more rustic, traditional wines like those of their grandparents. Inspiring this new generation of natural winemakers were the teachings of Jules Chauvet, a négociant during the mid-20th century who pioneered sulfur-free winemaking in Beaujolais.
This ideology has since spread across the globe, as many wine bars and restaurants pour natural wines exclusively, with even more starting to highlight their prominence. Natural wine festivals are now held throughout Europe, Australia and the U.S.
Natural wines touch upon many of the same hot-button topics in larger society like healthy living, environmentalism, and the preservation of culture and tradition. Add in the concept of terroir and how best to express it, and it's no surprise that natural wine is one of the most debated and polarizing topics in the wine industry.
Is there an official natural wine certification?
No. Unlike the stamps found on back labels of organic and biodynamic wines, there's no certifying body for natural wine.
Some members of the wine industry call for official certification, as they believe it creates transparency for consumers. Others feel that to introduce rules and regulations to natural wine would contradict the category's grassroots, anti-bureaucratic, rebellious spirit.
How can you identify a natural wine when scanning the shelves of your local wine shop? Occasionally, particularly in the New World, producers may list clues about how the wine has been made on the label. Look for phrases like "minimal intervention", "natural winemaking techniques" and "unfined/unfiltered."
But the best piece of advice is to find a shop you trust and get to know the owners/employees who can point you in the right direction. Many stores will keep their natural wines grouped together, but nothing will beat the knowledge of the staff who stocked them.
So what do natural wines look and taste like?
Natural wines can range from wild and funky to exceptionally alive and complex. Many are also very normal in style. Some of the funkiest natural wines may be hard to wrap your tongue around, and are not necessarily for everyone. But with such a wide variety of flavors and styles, it's likely you can find a natural wine Goldilocks to suit your tastes.
Thanks to their generally lower alcohol levels, natural wines are versatile selections that can be equally enjoyed either on their own or with food. Most natural wines, red and white alike, benefit from some time in the refrigerator.
Because they're unfined and unfiltered (techniques believed by proponents to strip flavor from wine), natural wines can often appear cloudy and have harmless sediment at the bottom of the bottle.
Natural winemaking goes hand-in-hand with experimentation and the promotion of biodiversity. Many European natural winemakers champion their indigenous—and occasionally obscure—grapes, and have even brought some varieties back from the brink of extinction. When was the last time you had a wine made from Ondenc, Mauzac, Zelen, Godello or Gringet grapes? If you're drinking natural wine, the answer may be more recently than you think.
Natural winemakers' New World counterparts are also known to play with unusual blends and varieties. Many producers are drawn to ancient techniques like allowing white wines to have limited contact with their skins like a red (also called "orange" wines), or fermenting and aging wine in vessels like clay pots called '"amphorae" and concrete "eggs."
To add to the confusion, the wine label may not tell you about any of this. Don't panic, diving into the unknown is half the adventure.
Can natural wine age?
For reasons ranging from economics (small-scale producers often have limited storage options) to low preservative levels, many natural wines are destined to be enjoyed young.
However, there are also natural wines, particularly from some of the most seasoned producers, which can age for years. If you're looking to stock your cellar with natty goodness, there are a few French producers making ageable natural wines. Italy, Spain, Australia, and the United States all have producers making natural wines that would be a great fit for any cellar.
Shop the SGWS portfolio of natural wines.